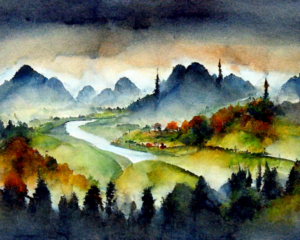 LOCATION
CLIMATES
LANGUAGES
NORTH-SKOGISH

EAST-SKOGISH

UPPER-SKOGISH

SOUTH-SKOGISH

WEST-SKOGISH

CENTRAL-SKOGISH
Human Races
Other Races
Cultures
HIGHLANDER

JUNGLE

SWAMP

WALDER
Heroes
Hordes
Egral Rulers
Noble Families & Organizations
Other Nobility
Guilds
Public Organizations
Shadowy Organizations
Thieving Organizations
Human Characters
Drakk Alfar Characters
Coinage of note:
Capital:
Cities of note:
Towns of note:
Inns of note:
Taverns of note:
Rest Spots of note:
Bridges of note:
Ruins of note:
Shrines of note:
Raw Materails of note:
Legend
"Cradle, home and crypt of The Realm… last of Empires…"
History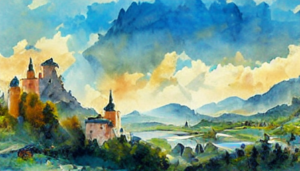 We have always wondered why Borji is as good as absent from the land of Bebram. On the other hand, the lack of Borji mega Cities has resulted in a large strong Tatongōl population as well as several Settlements of Moss'Ari and Other Races.
The vast lands laid untouched and unploughed up untill around 800 Second Age when Humans began to multiply and spread out across the lands. This has resulted in some of the most fierce skirmishes and longest parleys between Settlers and Fautyr, as the latter in Bebram was the largest of the Other Races. Even today, after The Great Invasion, Fautyr uphold their ancient oath and without compassion or regret -cleans nature of any Settlement cancer.
Skjald El Mary
Cartography
Up Northwest lies Gauda Valley, Potul Roughs, Tiltar Plateau, Shizo Sink, Asgan Valley, Obmil Ridge, Haza Ledge, Mt. Ciza.
To the West Lokbut Calley dominates and to the South lies Garym Heights, Muburut Hills, Omkol Lowlands, Gnakha Ridge and Colbi Hights.
Skjald Sigurd
Organization
The whole of Bebram is oficially ruled by King G'nakada Ka'on a Tatongol of impressive stature. But the defacto day-to-day ruling are conducted by every Tribe, Horde, Clan, Settlement and household.
Skjald Sejrik
Special
A great place for Excavators and Valgrif.
Skjald
Last Updated on 2023-03-13 by IoM-Christian