Legend
"Behind every roadbend lurks Heroes or a random Monster."
History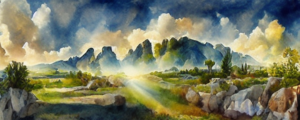 Since World Reforming its been a busy place full of danger.
Skjald Valgrif
Cartography
Butan are all lands South of Budar Fjord, which it shares with Goldar to the North just as it shares an island with Zilbur at the Western Border.
The central lands are fertile farmland and coastlines with plenty of fishermen. Southwest is dominated by roughlands becoming foothills for the Four Peaks Ridge of Mt. Azanurr, Mt. Logari, Mt. Rimoly and Mt. Jazzux.
Its Eastern part is sealed off by the Jazzux Arm running Northeast with its three peaks; Millos Peak, Mose's Top and Ydes Tip -flattening out into Josias Peninsula. East of Jazzux Arm lies Rous Roughs and Hagers Heights with Seans Sinking inbetween and Rihys Rift to the South.
Skjald Vinotis
Organization
Ruled by several independant Kings so be ready for road and gate toll everywhere.
Skjald Sejrik
Special
A good place for adventure… or a dangerous quest…
Skjald Kazumix
Last Updated on 2023-01-30 by IoM-Christian