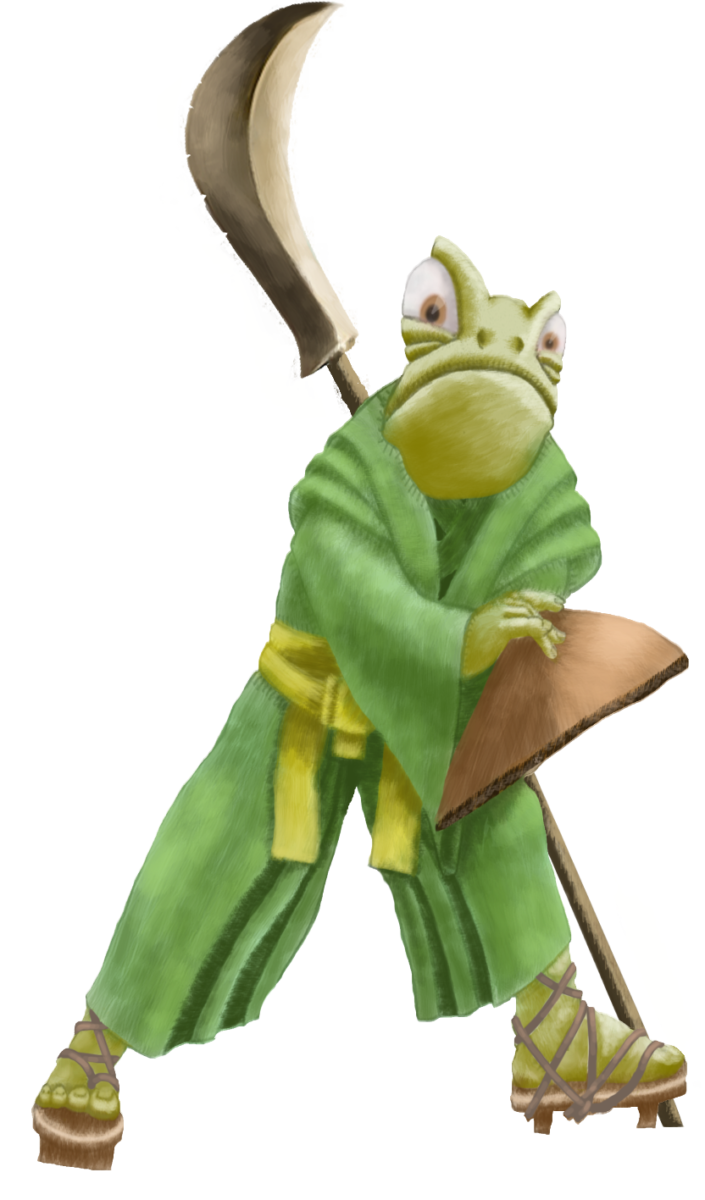 Appearance:
Built:
From fit to muscular.
Height:
Females: 190-195
Males: 195-205
Weight:
Females: 60-75
Males: 70-95
Lifespan:
Females; 120-145
Males: 145-155
Skin:
Shades of  green, some brown.
Hair:
None.
Eyes:
Any
Language:
RAIAIAN

OL-DARIN

HIGH-ARLINIAN
Culture:
General Description: As good as always dressed in green tinted cloth robes, and seen in groups carrying their preferred pole arm weapons. They are extremely warlike and are known to take prisoners to be used as slaves.
Environment: They migrated their semingly well organized monestary lifestyle to The Realm. Their first targets was major castles and monestaries live in dispersed tribes at the Island of Markeöy either as Urbanmen in large towns, or as wandering Nomad groups.
Organization: Their Nobility are as remote to the lowborn as any other Human sub-race. And they show alligeiance to none but their tribes senior members.
Special: They have the ability to let their spirits walk the astral plane when in trance, thus being able to see 'visions' which might come true.
Last Updated on 2022-01-23 by IoM-Christian