Legend
"Some say the mountains has a secret and lets keep it like that."
History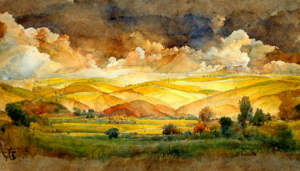 As turbulent a timeline… as its current state…
Skjald Kazumix
Cartography
To the South lies Budar Fjord, the centre is far stretching farmlands and low rolling hills all the way up to Golda Bay, Galm Marshes, Dhilmo Upland and finally the Ghold Fjord.
To the East Dhilmo Upland continues into Lejvu Foothills, Mt. Lejvu, Lejvus Ledge and Smugo Marshes. South of Mt. Lejvu lies Resenbro Valley, Peskat Peak, Nilly Vig and the isle of Keggy.
The Eastern part of the Country is dominated by a large mountain range called Wultans Ridge, with Wulze Peak and Pivu Peak the most impressive spear to the sky. Eastern shore has Jarnhat in the middle and Rankol Bay to the South.
Skjald Sigurd
Organization
At least 6 Nobility factions currently holds sway over various areas of the Country.
Skjald
Special
Wultans Ridge is as littered with mines as a chese with holes, some old and abandoned for ages but still full of… adventure.
Skjald Sejrik
Last Updated on 2023-02-03 by IoM-Christian