Appearance:
Build:
From slim to muscular, to fat and stocky.
Height: (cm)
Females: 170-180
Males: 185-195
Weight: (kg)
Females: 55-75
Males: 65-95
Lifespan: (yr)
Females: 165-170
Males: 155-160
Skin:
Pale to red to golden to brown.
Hair:
Mostly brown, black but any other colour or tint has been seen.
Eyes:
Any.
Language:
NIMZAXIAN

WESTRIL

ILEISH

OL-DARIN

HIGH-ARLINIAN

OST-ARLIAN

THA-ARLIAN

SOUTH-DARI

RIM-DARIN

EAST-DARIN

WEST-DARIN

UPPER-DARIN

MAARKISH

FINDONIAN

EAST-FJELLAS

WEST-FJELLAS

EAST-DALISH

WEST-DALISH

LOW-NALDAN

HIGH-NALDAN

NORTH-UTAR

NORTH-SKOGISH

EAST-SKOGISH

UPPER-SKOGISH

SOUTH-SKOGISH

WEST-SKOGISH

CENTRAL-SKOGISH
Culture:
History
As they have ancestors from from both the Wanderers and Indigenous races, they have through times called themselves what they felt for. But in the last century Scholars with an urge to study and label everything has, especially since the forming of The Realm, labelled them Realmar. Their new blood resulted in them focusing less on the quarrels between Vular and Jomzaar, and more on cultivating the lands and grow in numbers. Thus, they now cover all of The Realm due their above average skills in craftsmanship, combat, and magic. They even linger above the Grimsborg perimeter, normally keeping the Wanderers below it. Their settlements are more sparse and generally smaller than others. Ages passed since their rich and magical heritage, their characteristics have diminished however, yet they still form an important contingent amongst the mannish races.
Environment: They are found all around in The Realm but they live in settlements somewhat remote or disconnected with the lesser races.
Organization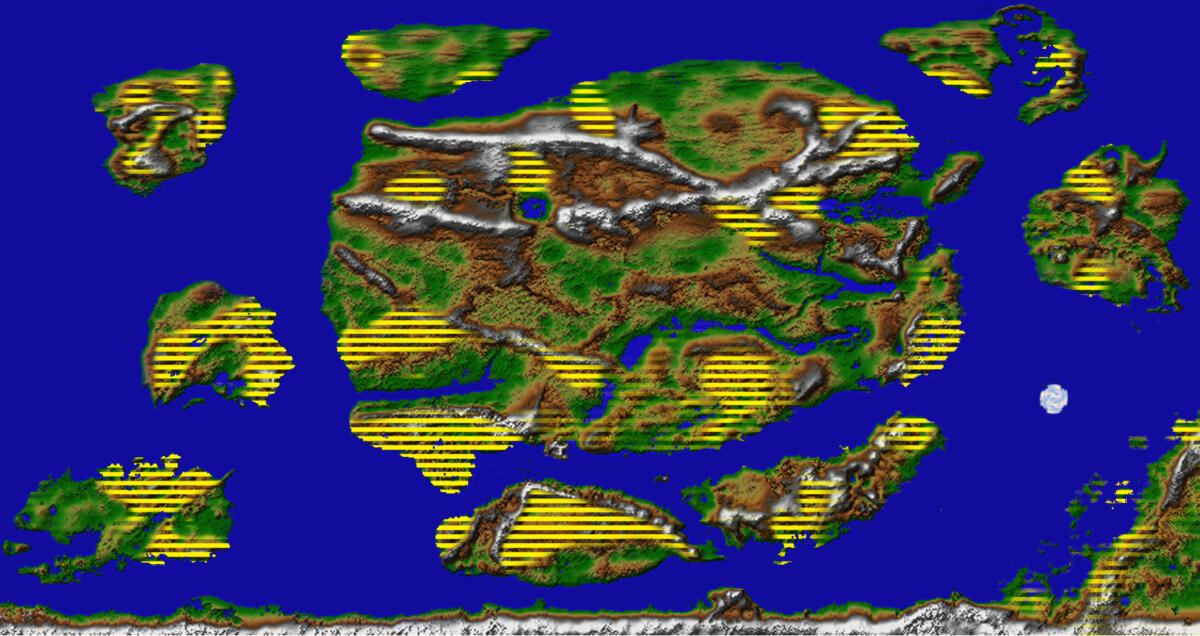 Mostly they live in large castles or villages but are also found in large cities or as individuals living isolated, mostly studying. They rarely live without being sworn in fealty to a king.
Special: They are good craftsmen and exceptional warriors.
Skjald Valgrif
Some of the most famous of all these men are without doubt Zizu and Den Godan.
Skjald Yell'a'Beard
Last Updated on 2022-01-23 by IoM-Christian