Appearance:
Build:
From slim to muscular.
Height:
Females: 165-175
Males: 170-180
Weight:
Females: 70-85
Males: 70-85
Lifespan:
Females; 250
Males: 225
Skin:
Pale with red- or blueish tint
Hair:
Mostly golden
Eyes:
Any
Language:
Greater Common

Greater Ancient

Regional

Country-wide
Culture:
Legend
"When the World reshaped many mortals died and due unleashed energies from the rifts to the Astral many where warped. So, as their kin sank engulfed in whirling energies, they lost their ability to reproduce but gained a life as water-breathers.
History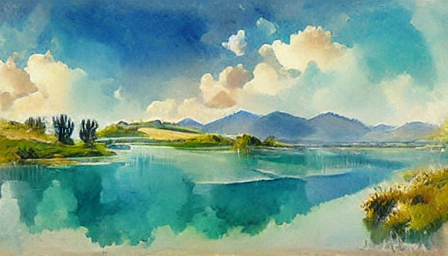 In the Dark Ages when a great disaster reshaped our World, Undines where born as they sank into the deep blue sea. Its said that they then had tenfold the lifespan they have today, thus it took them some time to realize their reproduction problem -and solution. There's no record of how they figured it out and some said it was Vornir whispering the solution, others it was sheer luck with coastal Human. But when they finally figured, they have since tried to seek Human out for reproduction, despite they prefer a life in the sea.
Skjald Ulrich
Generally they tend the coral reefs, rescue sea creatures stuck in wrecks and lost nets, and farm seaweed. They are told to have large underwater towns with roofs of gold, but, we have no proof of this being true.
Skjald Sejrik
Cartography
Generally they live in the Sea, but theres a few Settlements which they have created on the shores of what was The Realm. Such as Åelsrode at the tip of Niralla.
Skjald El Mary
Organization
Some have chosen to create small settlements at the coasts of The Realm instead of living in the deep blue. This have brought much more interaction with land-folk, and thus a larger portion of inter-racial marriages -and offspring.
Skjald Vinotis
Special
Can breathe under water, and unless marrying a Human they cannot spark life into children.
Skjald Sigurd
Last Updated on 2023-02-15 by IoM-Christian