Legend
"Cities of Borji and fields of Tatongōl, is Ascals legend ."
History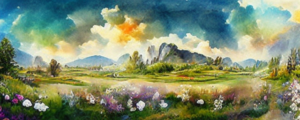 Long ago, all the way back in the Dark Ages the parts of The Void now known as Ascal, was davoured by Borji, Tatongol, Moss'Ari and several Other Races. So many of the current inhabitants have roots here as deep as time itself.
Slowly Borji and Tatongol developed their preferred wasy of life, giving plenty of room for others. Which has resulted in a few extremely large Cities and a myriad of smaller Settlements connected by as few as needed roads and paths. Leaving most of the countryside as eitger farmland with crops or wilderness with plenty game.
Skjald Sigurd
Cartography
Bordered by Sloviit, Uhmzel, Ebrar, Ladris, Trov and Fril.
Its most Northern part is dominated by Mt. Margull and the entire Western half by vast roughlands with rather steep hills. Asca Kettle is a vast exception to the landscape. Turning into steepsided hills once more towards the Eastern Border. Only caried by Twinta Kettles down South and Lirgurme Lowlands up North.
The Western roughland half is said to have a watchtower on every hilltop and a Village in every calley. In fact theres also unnumbered road inns and resting stables littered along the roads, making Ascal a pleasant journey.
Skjald Vinotis
Organization
The large Cities are self governed by a Mayor elected amongst its elite Borji families. These Mayors are tax free and often raise a personal Cityguard and hire persobal bodyguards from the countryside Tatongol Tribes. This tax freedom are a precious thing and if first gained, its attempted to he kept by all means. So ve careful when dealing with Mayors.
Alongside the Mayor theres a lot of Guilds struggling for the upper hand as well as influencers from nearby Cities and Countries. So if one are into plots and exiting tasks, Ascal is a good place to visit.
Skjald Sejrik
Special
One can here find undiscovered ruins from the Moss'Ari Empire.
Skjald Valgrif
Last Updated on 2023-03-13 by IoM-Christian