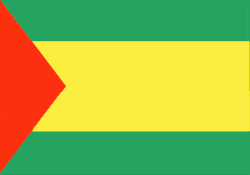 LOCATION
CLIMATES
LANGUAGES
NORTH-SKOGISH

EAST-SKOGISH

UPPER-SKOGISH

SOUTH-SKOGISH

WEST-SKOGISH

CENTRAL-SKOGISH
RACES
CULTURES
HIGHLANDER

JUNGLE

SWAMP

WALDER
HEROES
Legend
"Land of swifthands and cutpurses if you ask me…"
History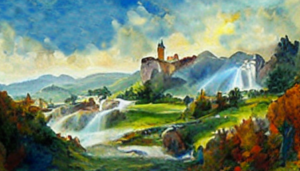 Once honters could walk directly across the ice to The Rim but much land was sucked into that south mountain range when the world reformed.
Skjald Ulrich
Cartography
In the most northern of Claun's valleys, Valley Vrondarr, springs forth Tronds Tributary. Running through the valley it floats out into Måns Heights and finally, after falling down the Serruman Falls it floats through the entire Garma Valley.
At the South lies the town of Lintall at the rocky shores of Rims Bay. Bimolburr's Highlands is a huge area for Cattle, Sheep and Goat and quite a large amount of independent freemen resides theee.
To the West at the Border Mt. Mettry, Mt. Jilte, Valley Femtok. At the end of Garma Valley theres a narrow passage leading up and across the Border.
The North is rimmed with mountains; Mt. Goket, Mt. Gilpe, Mt. Colte, Mt. Dolga, Mt. Klina, Mt. Phamo. Cut by Rampil Pass, Lundstefas Pass and many lesser.
Skjald Vinotis
Organization
Never caring much for The Realm and that distant High King they have a very strong system of Clans, each with their own Nobility. The only thing that unites them are the yearly meetings with neighbours, and when they discussed what to impose on The Realm. Now they are in open infights again and its a harsh land for the traveller.
Skjald Sigurd
Special
The Walrus skin, oil and teeth are a valued ressource.
Skjald Vinotis
Last Updated on 2022-10-24 by IoM-Christian