Legend
"Cradle of the Kinoblin, who plans for nothing but World domnation "
History
They are old, maybe one of the oldest Races and have form several millennia had a great empire.
Skjald Sejrik
Cartography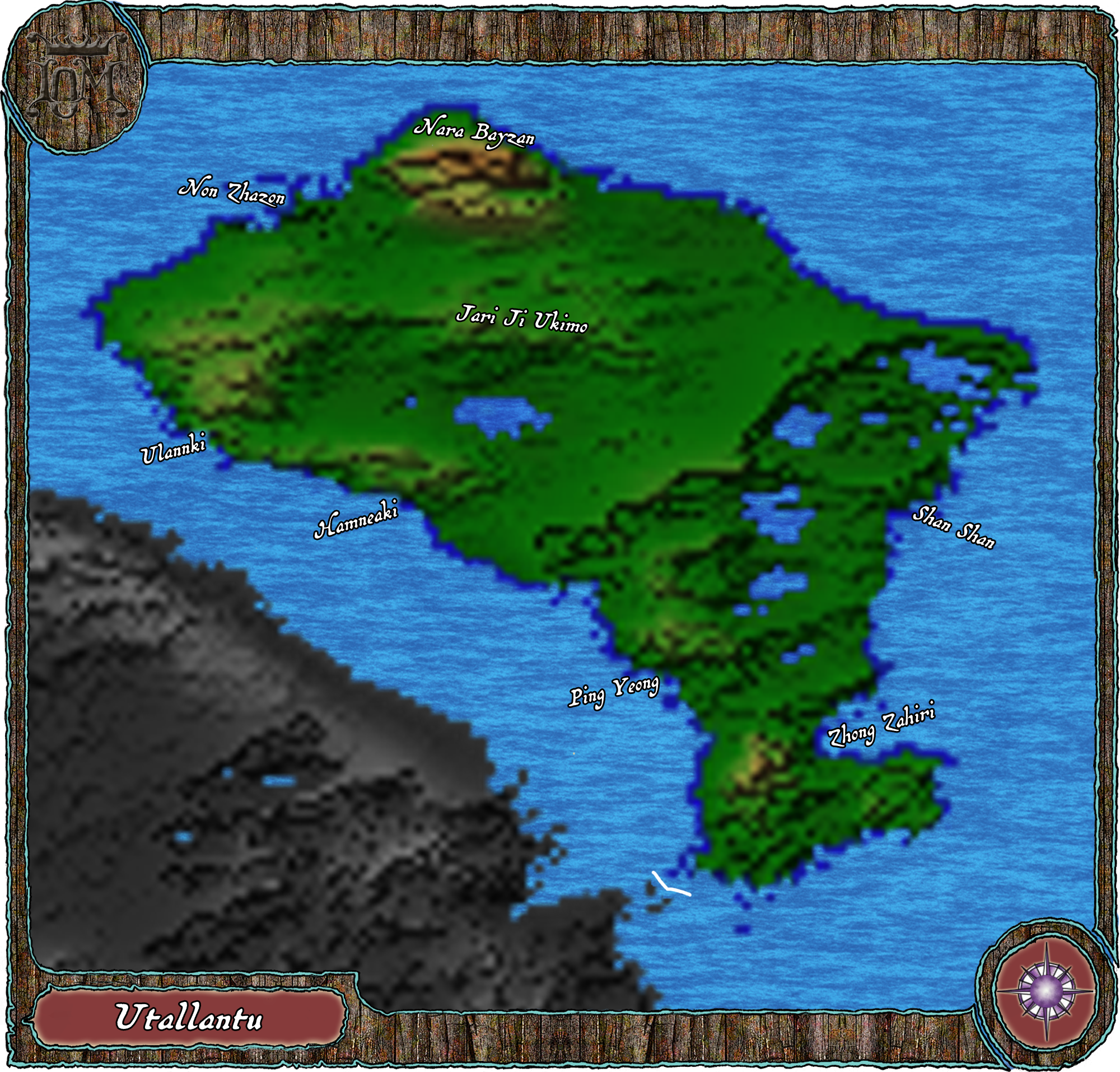 As I mostly hid or kept in the shadows as not to be caught and killed I did manage to travel around on several Junks and a couple of caravans so I know of their central Capital of Jari Ji Ukimo and the coastal Cities of Nara Bayzan, Shan Shan, Zhong Zahiri, Ping Yeong, Hamneaki, and Ulannki, Nan Zhazon.
Skjald Yell'a'Beard
Organization
They are organized in mighty family houses, where each head ansvers only to their elected overlord.
Skjald El Mary
Special
Skjald Sigurd
Last Updated on 2022-12-12 by IoM-Christian