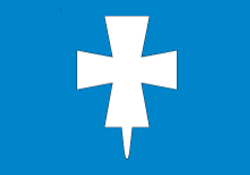 LOCATION
CLIMATES
LANGUAGES
NORTH-SKOGISH

EAST-SKOGISH

UPPER-SKOGISH

SOUTH-SKOGISH

WEST-SKOGISH

CENTRAL-SKOGISH
RACES
CULTURES
HIGHLANDER

JUNGLE

SWAMP

WALDER
HEROES
Legend
"Said to be the land of 'Godly' Kings due the exceptionally skills of Usais leadership through time."
History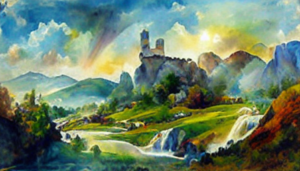 In the old days, after the 1st Cataclysm Usai was not as large as it is today. Up through the Age of Hordes, its leaders manouvered quite wisely and had the Kings of Oronax shift from South Tornix and plant their banners around the Usai lot. This of course gave Usai quite a boost in farmland, wildlife game, fishing waters and Resource like Iron, Silver, Coal and Gems.
Skjald Sigurd
Knowing it would upset the Tornix elite and that banners can easily be uprooted, the old wise ones arranged swift marriages of Noble families. These has over the last milennia evolved into strong bonds and proud heritages. Also many of the newly wed, where aided in building castles at locations given in tribute, thus securing the strategic bond as well. So it is highly unlikely something can sling Oronax back to Tornix -as some groups are trying to.
But the 'three and a half kingdoms' of Usai are a thriving lot. With very proud Nobles, clever Scholars, Traders, Crafters, and formidable warriors.
Skjald El Mary
Cartography
At the heights of Mt. Depol, resting steadily between Tusla, Grebi and Usai, springs forth the River Honver where it streams down the narrow Valley Lirmun until it enters Sems Plateau. From there it cuts down Razzors Rim and opens out into Steiners Steps. Reaching their end it floats out into Kommils Valley and cutting through Wermuls Wall it zig-zags down Keinos Hills out into the Pits of Bir and Bur. Where it, in a thing strong current, cuts itself deep into Jerons Heights. And then runs all the length of Honver Valley, untill it forms Lake Gilba and finally spilling out into Dûrs Gulf.
Skjald Ulrich
At Honver Valleys Eastern side lay the Hondvi Heights leading to Peak Ondvi, Lompu Roughs and Mt. Ghanak towering high above its Northern Anaks Pits before Mt. Divmi at the Border to Tornix. To the East of Abaks Pits the cliffs tumble down into Oprik Teeths with the large Opriks Kettle spreading out into Hjermi Plateau. At Opriks Northeast lies Grum Kettle and Hammerheights. North of Hammerheights are Trikettle Valley at the feet of Mt. Posme at the Border to Tornix. At the Southeast of Opriks Plateau stretches the Klevy Marshes down into Boktom Bay and Bay of Milgu.
South of Hondvi Heights and Opriks Plateau the vast grasslands of Oronax stretches all the way to the sea. In the centre lies Lake Oronax and Clover Lakes.
Skjald Vinotis
To the Southwest of the centeal Mt. Domzakur are the Dolgadu Highlands as foothills to Mt. Smapve, Limgat Valley, Rofnu Roughs as highland foothills to Peak Hrafni, Ghuzi Cleft falling down into Mamati Fjord, Bizli Top, Ghand Tiltlands, Lake Ghand.
In the South of Usai the central grassland hills turns into shores, rough hills, Onni Peninsula, Roars Finger, Lake Bumoil, Usai Tongue, Hova Isle, Milo's Isles .
Skjald Valgrif
Organization
They are organized under 4 Kings… in an elaborate network… of Royals, Nobility and kesser Lords…
Skjald Kazumix
Special
They aee good guides if one wants to explore The Rim
Skjald
Last Updated on 2022-10-21 by IoM-Christian