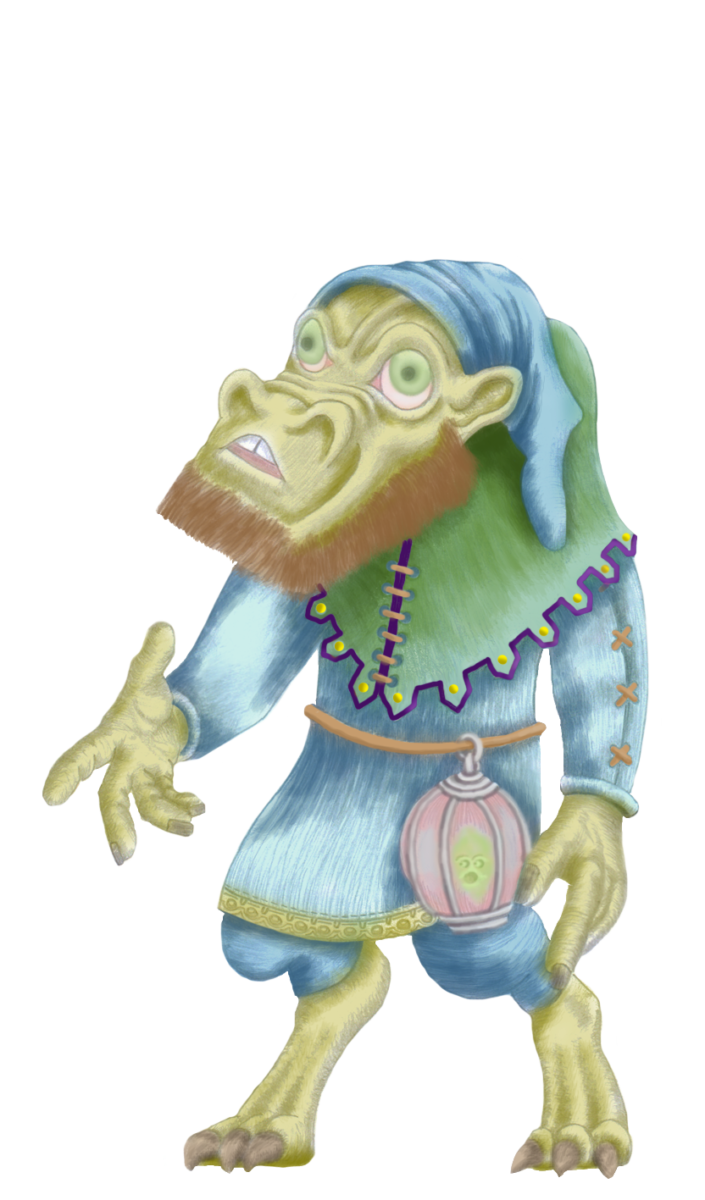 Appearance:
Built:
From slim to muscular.
Height:
Females: 165-175
Males: 170-180
Weight:
Females: 50-75
Males: 70-90
Lifespan:
Females; 50-90
Males: 45-70
Skin:
Shades of  gold, some even dark blueish
Hair:
Mostly black
Eyes:
Any
Language:
Culture:
GRASSLAND

HIGHLANDER

JUNGLE

NOBILITY

NOMAD

URBAN

WALDER
Legend
"They have been here before, several millennia ago. But then they left, ancient lore hints of defeat in a great war,  where their sports for mortal souls united races of old."
History
One day the came sailing back into the lives of mortals once again. With trade goods of excusite quality and a enormous hunger for what traders of The Realm had to offer. Luring everyone, they began building up a gargantuan force of Kinoblin hidden in bought areas and sheltered by naive lords or those unfriendly to the High King.
In 1277 Second Age they let loose their hidden might, and thus started The Great Invasion. Some say it was triggered by something the Triad Traders did, but if at all any part in it, it was merely pushing it slightly. They had planned to raze all along.
Skjald Vinotis
They have an odd hollow hunchback, almost like Kangaroos in which they store their most valued possessions. So if you slay one or find a dead one, examine it, as it might be stuffed with gems and other valuables.
Skjald Ulrich
Special
They can somehow bind released Spirit of mortals, inside their oddly crafted lanterns. Forcing the Spirit to always be awake has driven most captured into fuzzing madness. But if you can get hold of one, with one of the Dawn Reborn inside. Hurry to Ashenhall or the nearset Nobility so they can be informed.
Skjald Valgrif
Last Updated on 2022-12-03 by IoM-Christian