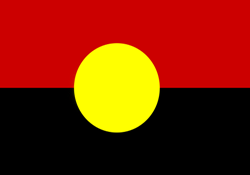 LOCATION
CLIMATES
LANGUAGES
NORTH-SKOGISH

EAST-SKOGISH

UPPER-SKOGISH

SOUTH-SKOGISH

WEST-SKOGISH

CENTRAL-SKOGISH
RACES
CULTURES
HIGHLANDER

JUNGLE

SWAMP

WALDER
HEROES
Legend
"A family once lost their cattle and hired a Tracker to find the culprit. Quickly the tracking led to a God ready for feasting. Bewildered how found, it gave back what was theirs."
History
The skills of Utari Trackers are legendary and their knowlede have been passed down countless geverations. Its known throughout The Realm and many where hired by the High King to help track down Invaders.
Skjald Vinotis
Cartography
Originating in Quigly River Ari floats into Bilza through the Golden Foothills and widens out into the fertile Valley of Ramzura. Filling the great Lake Pogmorr it runs through Camroll Heights into Bilza's lowlands. Where it, with a final cut of the Pollumen passing deep below Dolamur Slubsk, home of famous Glass Blowers and the hoisting cranes, it runs down to the town of Warsha Slubsk wheee it flows out into Skagrak Waters.
South of Warsha Slubsk The Crepse Crevasse, known for Mineral and Monster alike, cuts long and deep into the hills.  Forther South, Is the far larger Realmar City of Gir Dansk at the foot of Pollumen Peak.
Skjald Sejrik
Organization
The Tribes are loosely organized and generally self-governed, but the Realmar and Common lot are sworn to local lords who swore to higher ones who are… it's a mess. And they could just as well act openly like the Tribes.
Skjald Sigurd
Special
Known for outstanding Trackers who always find their prey.
Skjald El Mary
Last Updated on 2022-10-20 by IoM-Christian