Legend
"Land of Frograi and bog-graves of fleeing Human is all I can say…"
History
As far as I know there are other Races living there. But, as I have only sailed past it twice and didn't dare to derail from delivering the news I had learned to our High King, I haven't a clue if the Frograi has killed all others by now as they are extremely warlike and hunt everything down.
Skjald Yell'a'Beard
Cartography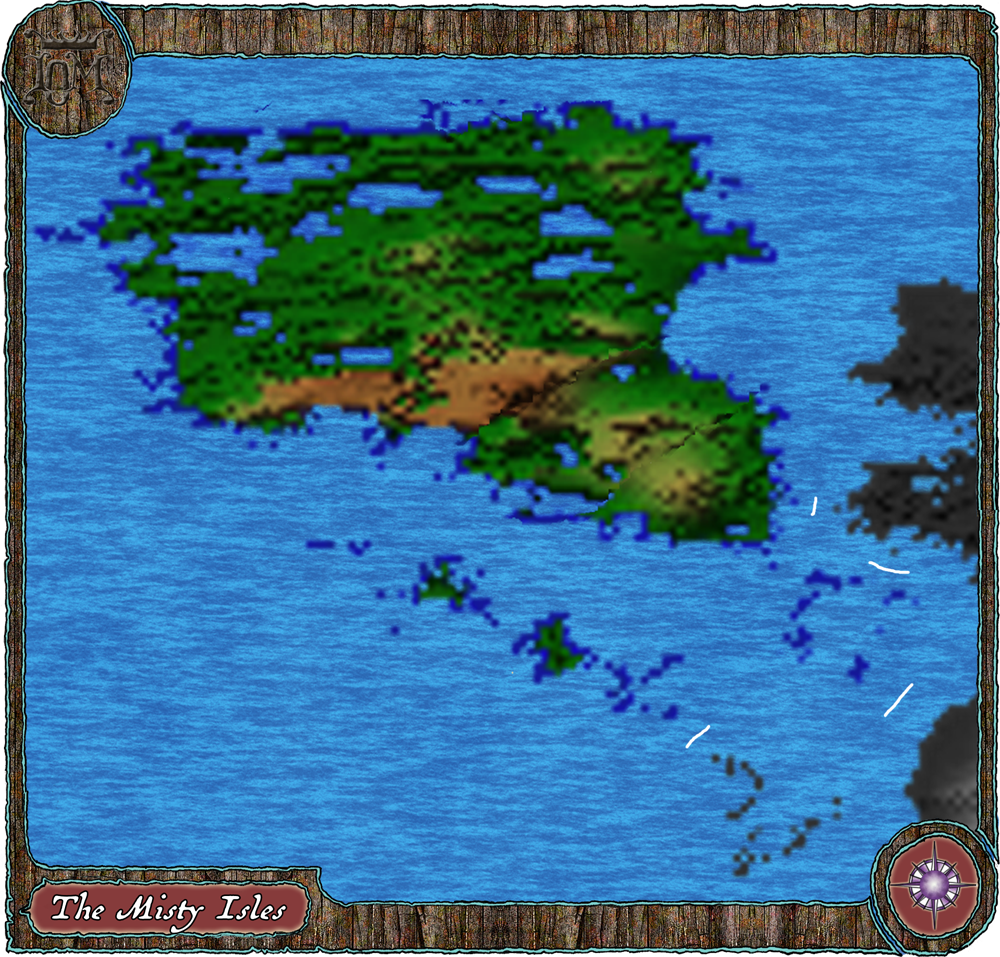 Skjald Valgrif
Organization
All of The Misty isles are ruled by the Frograi leader.
Special
Don't go there, simply don't.
Skjald El Mary
Last Updated on 2022-01-23 by IoM-Christian