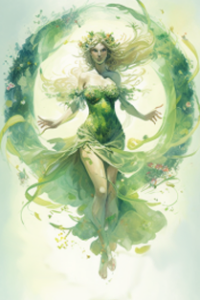 General appearance:
Build:
Slender.
Height: (cm)
270 cm.
Weight: (kg)
160 kg.
Skin:
Milky pale.
Hair:
Golden.
Eyes:
Dark Green.
Language:
All.
TITLE(S)
Greater Goddess of Spring
Legend
"She where not the first Green link node that took shape, but her Empathy far exceeded the others so She quickly outgrew the others."
History
She figured what would bring more energies around better than the other Green, as she liked new things she always tried to make new things occur or spring forth, so in time she became the mightiest of the Astrals Green.
The most odd thing she has done, was when she, Ostrim and a Vornir, appeared in the burning hut, where Deepminded laid dying in childbed and they allowed her to give birth to herself once more.
Skjald Ulrich
Organization
Babusla are a Greater Goddess, the absoloute ruler in the Green aspect of the Astral. Goddess of Spring she is most often seen early in the year, but that time is also her most busy one. So attempting to Raid her should be with overwhelming force.
Here I mention the top three of said Aura Colour, as both Ostrim and Rebun can appear to prevent their part of the Magic Wheel loosing power.
Colour: Cyan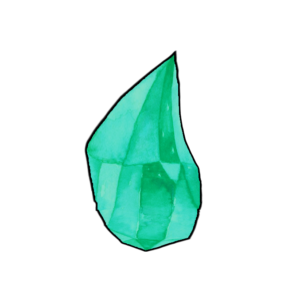 Babusla: Greater Goddess of Spring
Ostrim: Contender Goddess of Birth
Rebun: Lesser Goddess of Growth
The Colour Realm of Green, span both Essence, Channelling and Mentalism
Skjald Sejrik
Special
If Raided in the spring she will infuriate rather quick.
Skjald Vinotis
Last Updated on 2023-02-04 by IoM-Christian