Appearance:
Build:
From muscular to stocky.
Height: (cm)
Females: 145-155
Males: 145-155
Weight: (kg)
Females: 275-425
Males: 275-425
Lifespan: (yr)
Females: –
Males: –
Skin:
Greyish, brownish
Hair:
None
Eyes:
Any
Language:
NIMZAXIAN

WESTRIL

ILEISH

OL-DARIN

HIGH-ARLINIAN

OST-ARLIAN

THA-ARLIAN

SOUTH-DARI

RIM-DARIN

EAST-DARIN

WEST-DARIN

UPPER-DARIN

MAARKISH

FINDONIAN

EAST-FJELLAS

WEST-FJELLAS

EAST-DALISH

WEST-DALISH

LOW-NALDAN

HIGH-NALDAN

NORTH-UTAR

NORTH-SKOGISH

EAST-SKOGISH

UPPER-SKOGISH

SOUTH-SKOGISH

WEST-SKOGISH

CENTRAL-SKOGISH
Culture:
Legend
"Where they come from no one knows, but when Ljostari sank and Mt. Vula erupted. The fleeing Ljost Alfar and Minotaur, saw them jump and bathing in the spraying molten lava."
History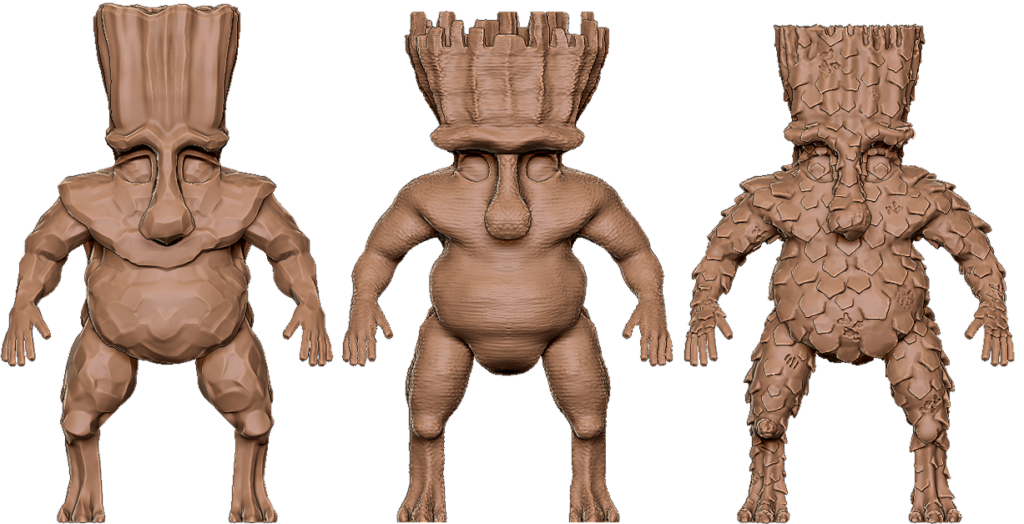 They where as they are, first seen when Mt Vula erupted and they are [most likely] Thursar, being transformed by the incredible maelstrom of energies. We think so because Thursar where present at Ljostari, but none has been seen since the transformation to Mt. Vula. Instead these Lava Imps showed up and became the oddest of Mana to Matter transformation aiders. Its almost as they are the Vornir counterpart that Boriac should have been. But tenn again, Thursar roamed our World long before Boriac and Gods came strolling around.
Generally only seen in the Great Kettle, the centre of Mt. Vula where a thousand sidecaves opens up to the main crater, each with a guest Crafter working at some oddity or refining the most execusite of Raw material. But at rare times they are seen out in the more remote sidetunnels, where strange and secret things take place. The most odd thing about them, is that they need to consume Magic Shard to function proper. Never they feed the same Shard Colour twice in a row. So, when some breaks of the small glaziers rim and drops down into their head. They become animated, memories ablaze and skills at full capacity once more, they jump to this and that guests aid. When running low once more, they travel back to the mighty altar recieving the slowly twisting Mana maelstroem and sits at a vacant spot so they can recieve their next drop.
Skjald El Mary
Organization
The only live at Mt. Vula and all seemingly have equal rank.
Skjald Yell'a'Beard
Special
They communicate mentally by thought and have a hollow head where craftsmen can heat various metals.
Skjald Sigurd
Last Updated on 2022-05-10 by IoM-Christian