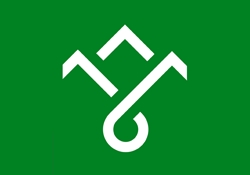 LOCATION
CLIMATES
LANGUAGES
NORTH-SKOGISH

EAST-SKOGISH

UPPER-SKOGISH

SOUTH-SKOGISH

WEST-SKOGISH

CENTRAL-SKOGISH
RACES
CULTURES
HEROES
Legend
"Vast plains and hills, free of Arisen yet the 'unliving' Meanbone resides here."
History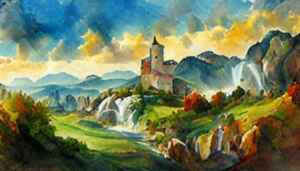 Since the early time of FA theres been Other Races and Archaic in these lands. Somehow Thursar are also spotted here more often than anywhere else. Their presence also brings forth quite a large amount of Ljost Alfar, Drakk Alfar and individuals from Dawn Reborn as soon as they are sighted. Seemingly they meet and discuss things of ancient roots.
Skjald El Mary
Cartography
In Tuslas eastern heights lay the Greystone Plateau, which are the birthplace of River Ronmarrs twin sources. Both equally ascribed as origin as they deliver approximately the same amount of water and are located at the plateau. At the plateau edge they merge into Hack Falls and plunge down into the Meka Mines from which they run underground the Humur Heights and emerges again at the Fjordor Roughlands. Where it bend and curves all the way through Emdors Valley and after cutting thinly through Gabbyls Maur, it sprays in the form of Rainers Falls downside New Tussy into Lake Tuss. From where it goes to Lake Mill and Lake Moll, eventually floating out into the South Sea.
Skjald Sigurd
Kolth Ridge, Hrafni Heights, Mt. Smapve, Peak Hrafni, Limgat Valley, Bilzi Top, Lagmop Knoll, Lagmop Valley, Tusland Bay,, Tuslari, Little Tuss, Alarien Vale, Gwis Valley, Hogwill Top, Tusland Pass, Groor's Knoll, Molls Drop, Tuswilds Marshes, Outer Tusli, Mills Woodlands, Reiner's Wilds, Pits of Bir & Bur, Kaimes Hills, North Thusa, Azila, Azila Bay, Azila Heights, Holsam Kettleland, Prinzel Plateau, North Prinzel Roughs.
Organization
Another area where Hordes, Tribes, Nobility and Other Races live side by side. Generally in peace and garmony but now and then skirmishes and battles take place. Wars though are very rare as it strains things too much.
Skjald Yell'a'Beard
Special
Thursar at times are seen walking the lands and if lucky one might taste some Thursar Soup.
Skjald Ulrich
Last Updated on 2022-10-23 by IoM-Christian