Appearance:
Build:
From muscular to stocky.
Height: (cm)
Females: 195-200
Males: 200-210
Weight: (kg)
Females: 125-155
Males: 140-170
Lifespan: (yr)
Females: 155-160
Males: 150-155
Skin:
Pale to golden.
Hair:
Mostly brown but any other colour has been seen.
Eyes:
Any.
Language:
Culture:
Timeline:
800 FA Founded the Vularian Empire
1499 SA their empire collapsed
Legend
"Like living rock… and strong treetrunks… these pillars of might… stand against any foe…".
History
Considered the 5th oldest of the Indigenous tribes, the are offspring from mixing T'Aurs and Archaic Neander. A rather large stockier build sub-race than any of the other humans, they are as strong boned as their ancestors. They are also as skilled in crafting as the Vular, and the Jomzaar in combat. They take the credit for Dalip being an independent Island, free of any of the Horde influence seen elsewhere, "Beating off any unwelcome guest…", as they say.
Skjald El Mary
Its still uncertain why the Ogryl was attacked by the Vular. But, the long struggle said to be the reason their empire collapsed.
Skjald Sejrik
Cartography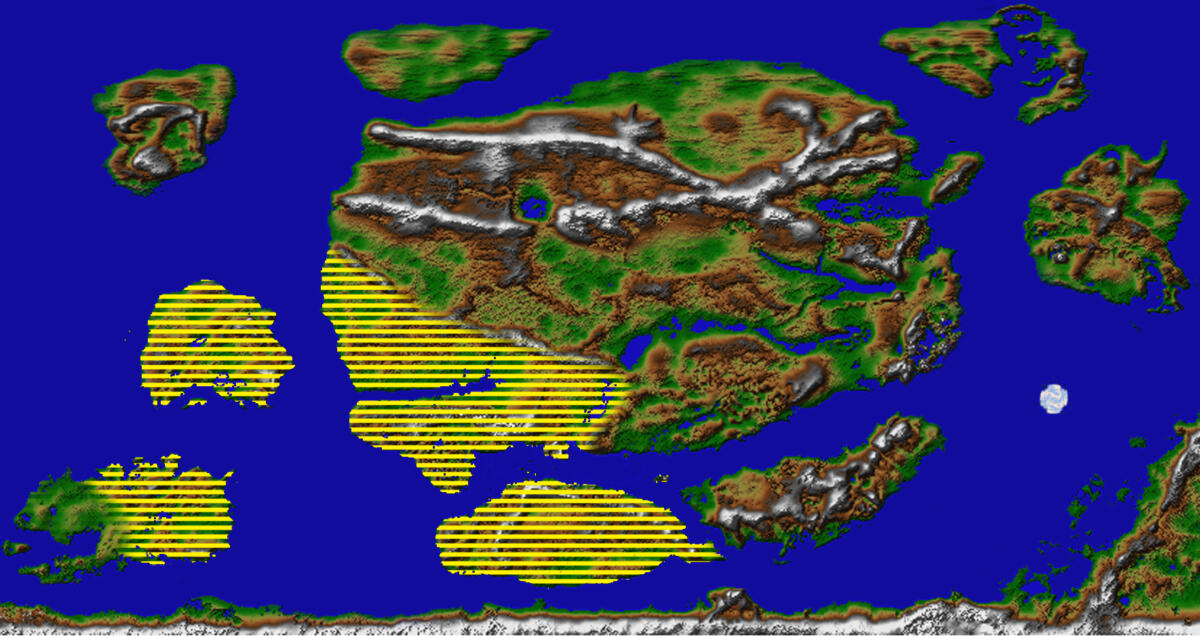 They are spread throughout the following Isles and Countries
Midgard: Etain, Fridor, Fril, Ladris, Scia, Trov
Naldar: Jabos, Lioni, Karoly, Seviels
Dalip: Agion, Amrad, Bowei, Golny
West Fjella: Apal, Claun, Esly, Oglan
Skjald Ulrich
They are found in settlements at Dalip, Naldar, West Fjella, southern Midgard and as rare individuals travelling The Realm.
Skjald Vinotis
Organization
They rarely mix with others and only do so when pursuing their own or their lords interests.
Only their envoys and upper court people dealing with the High King normally know Nimzaxian.
Skjald Sigurd
The most famous of all these are without doubt Pakara.
Skjald Yell'a'Beard
Special
The most remarkable thing is their Strength and resilience towards Mentalism
Skjald Valgrif
Last Updated on 2023-01-19 by IoM-Christian