Appearance:
Build:
From slim to muscular.
Height:
Females: 175-180
Males: 180-185
Weight:
Females: 50-65
Males: 60-85
Lifespan:
Females; 125-130
Males: 120-125
Skin:
Pale, dark golden, brown some are black.
Hair:
Mostly black, some brown.
Eyes:
Any
Language:
OL-DARIN

RIM-DARIN

SOUTH-DARIN

WEST-DARIN
Culture:
History
Considered the 10th oldest of the Indigenous tribes, the are offspring from mixing Kobold and Archaic Cromi. They are a collection of people and are hardened greatly by the unfriendly climate of The Rim's cold tundras and glaciers stretching outwards.
Environment:They are located in the equatorial mountains, highland plains and coastal areas of southern Darin, and are only known outside Darin at the peninsula south of East Fjella and West Fjella. They are a sparsely settled nomadic folk that keep up with the seasonal migrations of big game.
Cartography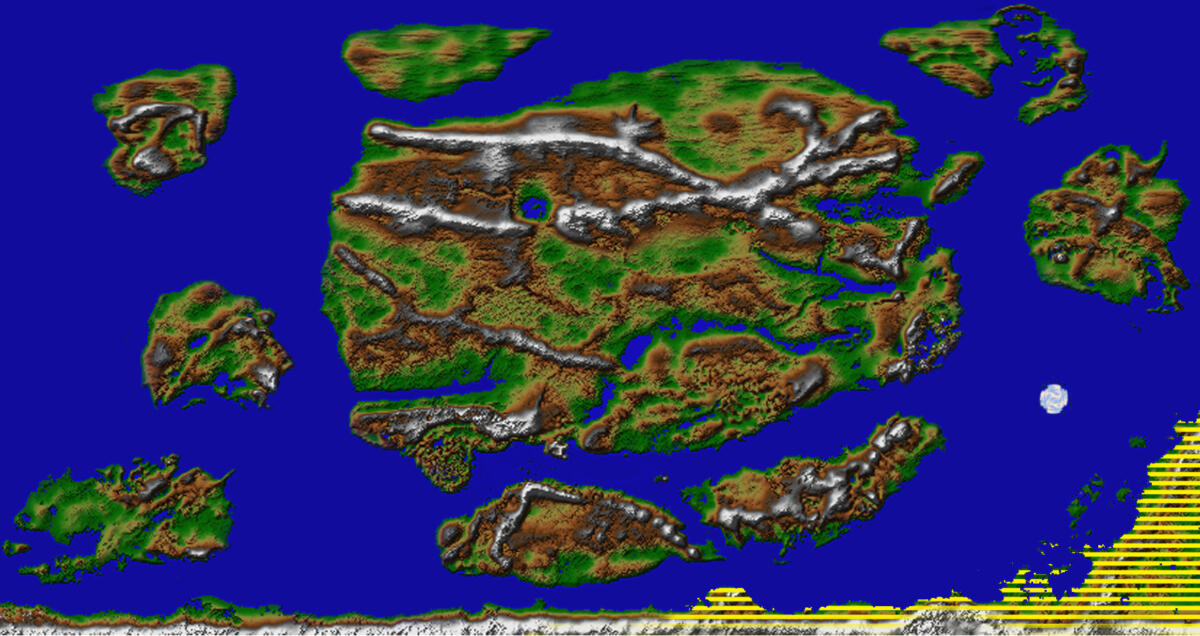 They are spread throughout the following Isles and Countries
Darin .
The Rim
Skjald Ulrich
Organization
They live in isolated communities.
Special: They are generous, quiet, and shy for they live in a pact with nature and are seldom encountered by other races.
Skjald Ulrich
One should heed that the Urbanmen and Nobility differs quite from those in major hubs of The Realm. They generally don't take political insults as light as those in the higher courts, but as their tribes are smaller and more personal these hints are taken as offensive. So one needs to be far more careful with ones words when dealing with a Darim chieftain or official.
Skjald Sejrik
Last Updated on 2022-10-29 by IoM-Christian