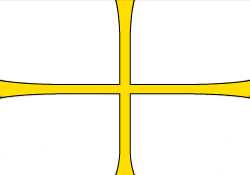 LOCATION
CLIMATES
LANGUAGES
NORTH-SKOGISH

EAST-SKOGISH

UPPER-SKOGISH

SOUTH-SKOGISH

WEST-SKOGISH

CENTRAL-SKOGISH
RACES
CULTURES
HIGHLANDER

JUNGLE

SWAMP

WALDER
HEROES
Legend
"Land of the Beastmasters and Fylgia lords."
History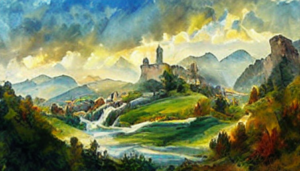 Its long stretch between mountains and sea has resulted in numerous Tribes all mending their own business, protecting their areas and trying the best they could to avoid N'Aldaan pirates, Tornix and Usai raiders.
The only thing they have developed in unity, is two broad roads going from Soutveast to Northwest. One along the foothills and one along the coast, both bending inlands when a settlement, village, town or city blocks the way. Its a masterpiece and along them theres stables where a messenger can get a swift replacement of horse.
Skjald Valgrif
Cartography
Brab Bay, Bay of Mellet, Lamrats Bay, Kal's Bay, Poss Isles, Grebi Roughs, Port Tander, Kalmor, Djelland, Mt. Greystone, Mt. Depol, Mt. Pokul, Mt. Tirop, Mt. Okvil, Mt. Mragva,Mt. Uragnu, Mt. Glaot, Knapis Kleft, Milborit Pass, Humur, Humurs Pass, Mt. Implt, Mt. Holsy, Gunnars Finger and Forgotten Vale,
Skjald Sigurd
Its worth mentioning, that in Forgotten Vale a rather public and large amount of Fautyr resides. Led by Sun E'lis, thought by many to be the oldest Fautyr. Sun E'lis has led the tribe well and always kept an open attitude, even welcoming refuges like Swine-Bro from Noriag when he needed a place to reside for a while.
Skjald Yell'a'Beard
An exceptional land… between mountains… and sea it lies…
Skjald Kazumix
Organization
Organized in well defined structures they can swiftly muster a large amount of militia and soldiers.
Skjald Vinotis
Special
Shore Amber from Grebi has an odd blueish tint to its dark tone.
Skjald Ulrich
Last Updated on 2023-05-26 by IoM-Christian