Appearance:
Build:
From slender to muscular.
Height: (cm)
Females: 155-165
Males: 155-175
Weight: (kg)
Females: 70-80
Males: 75-90
Lifespan: (yr)
Females: 400-405
Males: 375-380
Skin:
Pale.
Hair:
Black or dark brown, rarely golden or white.
Eyes:
Brown.
Language:
OST-ARLIAN

THA-ARLIAN

SOUTH-DARIN

RIM-DARIN

EAST-DARIN

WEST-DARIN

UPPER-DARIN

SOUTH-SKOGISH
Culture:
Legend
"Long ago Dwarf and Heidel united under the odd sky-lights of The Rim and sired the tribe of Izir. Whom are rumored to guard the passages across The Rim."
History
Considered the 2nd oldest of the Indigenous Tribes, dating back to when the Dwarf grandfather Mulvû Koroztazar allowed marriages between Dwarf and Heidel. Within a single generation these long lived people started to marry more with their own kind than of their parental Races, and to be considered pure Izir one has to have but one heritage line to either. They had an odd birth-gift, a hunger for sunlight and open fields, which soon set them apart from both their races. And it was but a few generations before they had their own settlements, much to the dismay of Mulvû.
Skjald Ulrich
Cartography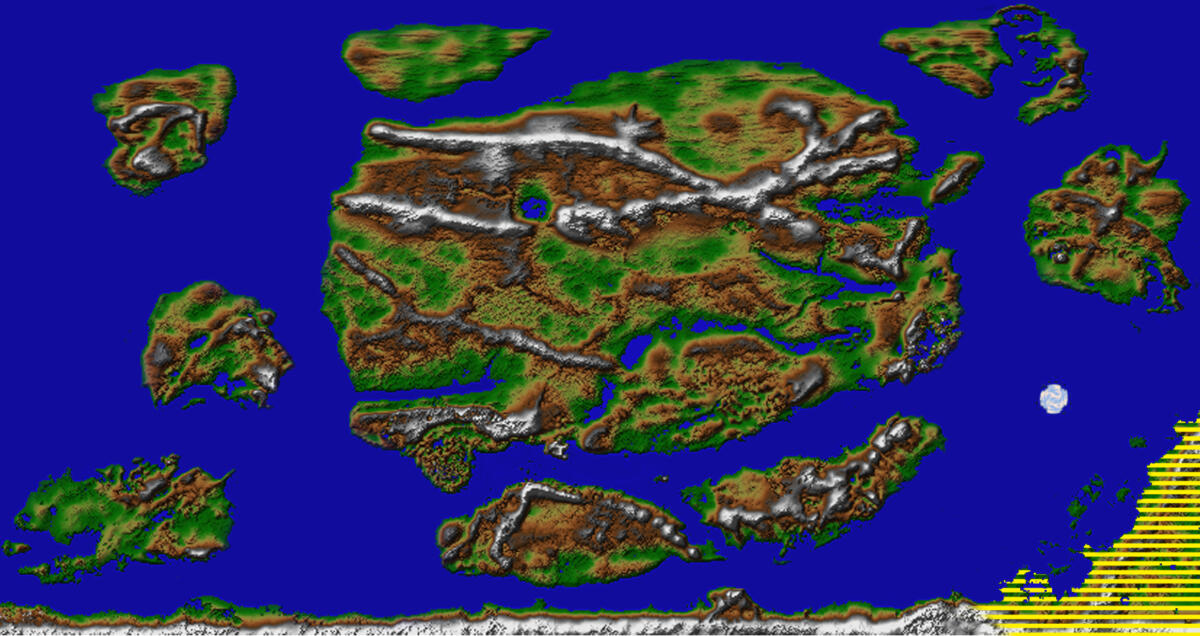 They are spread throughout the following Isles and Countries
Skjald Ulrich
Organization
They are a somewhat odd folk, with their females staying at their towns or villages with the infants, meanwhile the males herd livestock across the tundras, foothills and rough lands. Or hunting Rimbear, Seal, Wolf, Bear and Mammoth.
Skjald El Mary
They adhere to the decisions made by their tribes counsel of elders and their Shaman
Skjald Yell'a'Beard
Special
They are said to be at friendly terms with the Ye'Til.
They are as good as immune towards Essence Magic.
Skjald Sejrik
Last Updated on 2022-11-13 by IoM-Christian