Legend
"."
History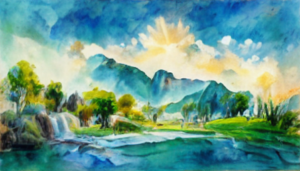 Skjald
Cartography
Mountains to the North, West and Southwest. Rough and lowlands to the East and hilly farmlands to the South-Southwest and in the centre a giant labyrinth of fjords, peninsulas and isles. Furthest in lies the deep lake Zibas Eye sheltered from Zilbu Fjord by Zidam Ridge.
Out in Zilbu Fjord lies Ginneru Knoll,  Kobro, Hoje Height, Ironpeak and the large island Hjelme Pax.
The North of Zilburs land are almost split in two as Mt. Kazumi and Nirouno Peak both towers up only leaving passage through Biragos Gate and on the narrow shore South of Nirouno Peak.
Skjald Vinotis
Organization
.
Skjald
Special
.
Skjald
Last Updated on 2022-06-15 by IoM-Christian