Legend
"."
History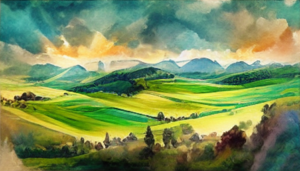 Skjald
Cartography
Generally its vast grasslands with huge cerds, farmlands with a varity of crops, forests used for lumbering, roughlands with Fruit plantages and herds of Sheep and Goat. Foothills and mountains with plenty Quarries and Mines. As well as a rather heavily fortified coastline due Naldar Pirates.
To the North lies Sandurs Wall a long mountain chain, flattening out into roughlands giving easy passage to two Countries to the East. These roughlands floats out into Kadelmu Lowlands and Larama Heights. South of these lies Emmis Pass and Kyroza Ridge.
West of Kadelmu Lowlands a vast area of vineyards stretches all up and across Sweanka Tops. From there and to the coast its more grasslands for easily moved herds than lands of Fruit and crops.
Skjald Vinotis
Organization
.
Skjald
Special
.
Skjald
Last Updated on 2023-02-03 by IoM-Christian