Appearance:
Build:
From slim, over muscular to fat.
Height: (cm)
Females: 160-185
Males: 170-190
Weight: (kg)
Females: 50-75
Males: 65-90
Lifespan: (yr)
Females: 95-100
Males: 100-105
Skin:
Pale to red to golden to brown.
Hair:
Mostly brown, golden, yellow or white.
Eyes:
Any.
Language:
NIMZAXIAN

WESTRIL

ILEISH

OL-DARIN

HIGH-ARLINIAN

OST-ARLIAN

THA-ARLIAN

SOUTH-DARIN

RIM-DARIN

EAST-DARIN

WEST-DARIN

UPPER-DARIN

MAARKISH

FINDONIAN

EAST-FJELLAS

WEST-FJELLAS

EAST-DALISH

WEST-DALISH

LOW-NALDAN

HIGH-NALDAN

NORTH-UTAR

NORTH-SKOGISH

EAST-SKOGISH

UPPER-SKOGISH

SOUTH-SKOGISH

WEST-SKOGISH

CENTRAL-SKOGISH
Culture:
COASTAL

DESERT

GRASSLAND

HIGHLANDER

JUNGLE

MARINER

NOBILITY

NOMAD

SWAMP

URBAN

WALDER
Legend
"The most chaotic lot of all Mortal Races sometimes slinging out the greatest of Heroes."
History
As they have ancestors from more than one of the Indigenous races, they are labelled common and not considered amongst the Indigenous tribes. As such one could  as they form a new broad generation with their own label, call them the 14th race, but it would be somewhat misleading, as it would not be among the Indigenous , nor the Wanderers nor the Archaic. So, they are generally just being counted as Newfolk.
Skjald El Mary
Environment: They are found all around in The Realm, interacting heavily with the other races.
Skjald Sejrik
Cartography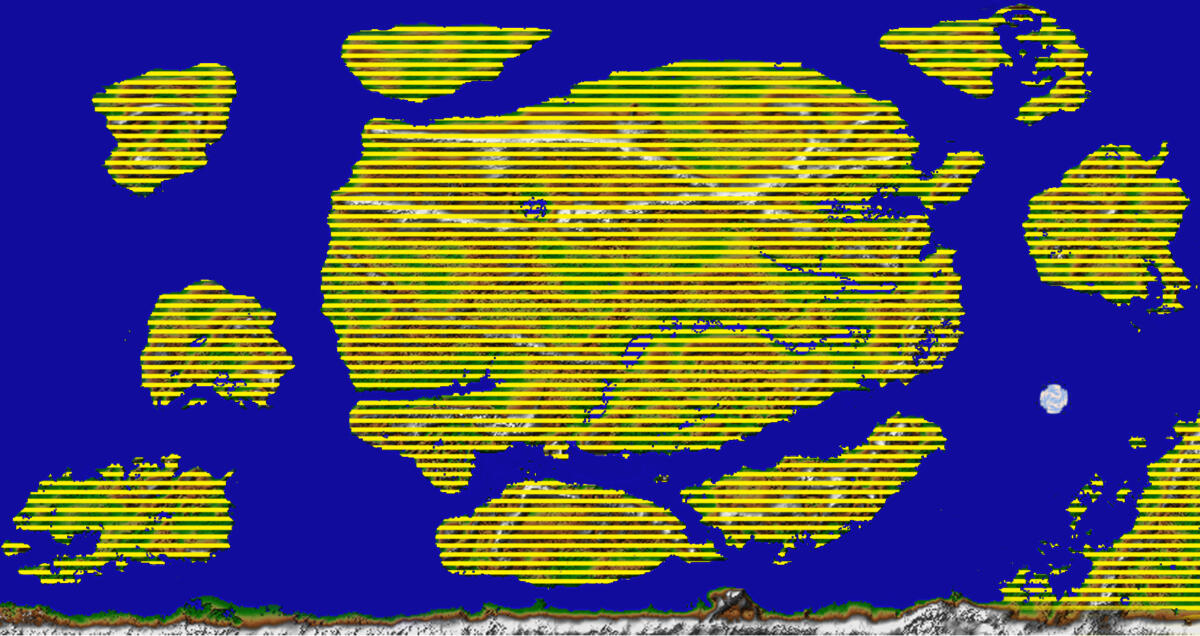 They are spread throughout the following Isles and Countries
Midgard: Ascal, Bebram, ButanEbrar, Egral, Etain, Falbur, Flaum, Flurg, Fogwald, Fridor, Fril, Gaslug, Keshon, Kustu, Ladris, Mumak, Noriag, Sarova, Scia, Shoak, Sloviit, Snaw, Spiy, Staria, Thayri, Trov, Udring, Uhmzel, Zapri, Zilbur
Naldar: Jabos, Karoly Lioni, Seviels
Dalip: Agion, Amrad, Bowei, Golny
West Fjella: Apal, Claun, Esly, Oglan
East Fjella: Grebi, Tornix, Tusla, Usai
Markeoy: Braburg, Efron, Obran, Skium
Findon: Andalus, Skelop, Trevan, Ugren
Mealis: Burfal, Osmes, Pearlin, Thang
Utari: Bilza, Remas, Quigly, Hokul
Skjald Ulrich
Organization
Mostly they live in large castles or villages but are also found in large cities or as individuals living isolated, mostly studying. They rarely live without being sworn in fealty to a king.
Skjald Vinotis
Special
They are good stout workers and warriors. Most know their local language or the common regional ones as well as Realmish
Skjald Valgrif
Some of the most famous of all these men are without doubt Mayor Tri-M, Lionel and Regarir.
Skjald Yell'a'Beard
Last Updated on 2023-10-14 by IoM-Christian