Legend
"From the open sea, came Ye Olde Zaphirs of Jomzaar blood and planted their foot on soil and history."
History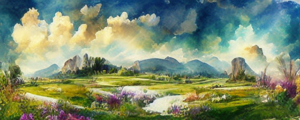 Prior the Jomzaar longships ploughing through the waters of Gonk's Fjord and into the sandy shores of Gonk's Field, it was a warring land of Tribes and Other Races. In fact the very first thing the Jomzaar experienced was a contest of appearance and a duel -with a leader called Gonk.
Skjald El Mary
Cartography
Once there where open waters all the way to the sea in the East. But in the 1st Cataclysm the seabottom rose up and became new land.
Skjald Sigurd
Organization
A land of Indigenous Tribes, Hordes and Other Races.
Skjald Sejrik
Special
Homeland of Ye Olde Zaphirs
Skjald
Last Updated on 2022-06-15 by IoM-Christian